2017 Malt Shop Memories Cruise Press Release
For Immediate Release
November 21, 2016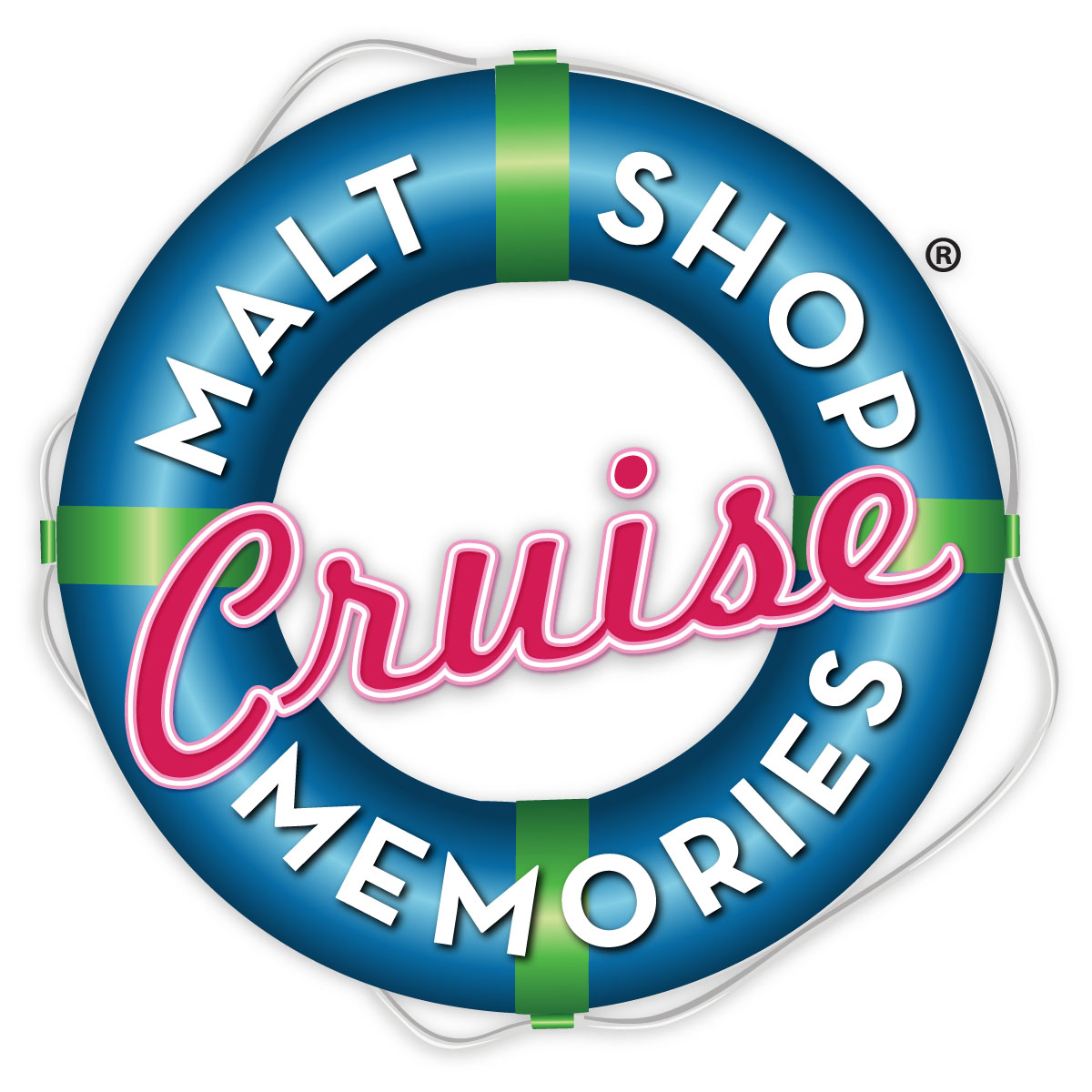 2017 Malt Shop Memories Cruise
BRINGS THE SUPERSTARS OF THE '50s and '60s
TO STUNNING settings
More Than 40 Concerts And 25 Special Events Will Feature
Dion, Brenda Lee, The Righteous Brothers,
Bobby Rydell, Jan & Dean's Beach Party starring Dean Torrence,
Jay & The Americans, Brian Hyland,
The Vogues, The Contours, Danny & The Juniors featuring Joe Terry,
Charlie Thomas' Drifters, Emcee Extraordinaire Jerry Blavat,
Elvis Tribute Artists,
Plus A Special Evening With The Beach Boys
And More To Be Announced
Sails November 5-12, 2017 From Fort Lauderdale To
Saint Maarten And Antigua
Fort Lauderdale, Florida (November 21, 2016) --- The Malt Shop Memories Cruise announces more than 40 superstar performances and the weeklong nostalgic fun it has in store for its 2017 voyage, traveling to Antigua and Saint Maarten with the biggest superstars of the '50s and '60s onboard. Sailing November 5-12, 2017 from Fort Lauderdale, Florida, the 2017 Malt Shop Memories Cruise will host concerts by Dion, Brenda Lee, The Righteous Brothers, Bobby Rydell, Jan & Dean's Beach Party starring Dean Torrence, Jay & The Americans, Brian Hyland, The Vogues, The Contours, Danny & The Juniors featuring Joe Terry, Charlie Thomas' Drifters and is highlighted by a very special evening with the Beach Boys. Back by popular demand are emcee extraordinaire (and Malt Shop Hall of Famer) Jerry Blavat, as cruise host, along with fan-favorite tribute artists George Trullinger and Tim Stamper (The Blues Brothers) and Cara Lee (the ladies of the '50s and '60s as well as Cher). They'll be joined by The Everly Brothers Experience, Winter Dance Party (a tribute to Buddy Holly, Ritchie Valens and the Big Bopper) and the world's best Elvis Tribute Artists to deliver non-stop entertainment. The Malt Shop Memories Cruise series is one of the world's most popular live entertainment experiences at sea, consistently selling out more than 8 months in advance.
"There is no other entertainment event like this on land or at sea," says Alan Rubens, executive producer of The Malt Shop Cruise. "We've captured the spirit and the music of the late '50s and early '60s era and love sharing it with people who love being transported back to such a great time. We just got back from the 2016 sailing and can't wait to do it all over again!"
For the first time, the Malt Shop Memories Cruise will dock in Antigua, home to 365 beaches, spectacular sunsets and world renowned hospitality. While at sea on the luxurious Holland America Line Eurodam, guests will rock around the clock with nightly concerts, parties day and night, Q&A sessions with the artists, live game shows and celebrity led interactive events than ever before. The ever-popular Prom Night and Sock Hop galas will be back for non-stop fun and entertainment. 75% of the cabins aboard the Malt Shop Memories Cruise have already been sold, but reservations can still be made at www.MaltShopCruise.com or by calling 844-855-MALT (6258). Cabins start at $2015 per person.
About StarVista LIVE:
StarVista LIVE creates unique entertainment experiences that bring fans together to relive their favorite moments, create new memories, and enjoy unparalleled access to the superstars they love. StarVista LIVE cruise events include the Malt Shop Memories Cruise, the Soul Train Cruise, The Flower Power Cruise, the '70s Rock and Romance Cruise and The Country Music Cruise. StarVista LIVE is a division of Direct Holdings Global. Direct Holdings Global is a leading multi-channel marketer with a broad portfolio of products and services, most notably associated with the success of the StarVista / Time Life brand, delivered with a commitment to excellence and integrity. Additional information about StarVista LIVE can be found at:
https://www.facebook.com/StarVista-LIVE