Classic TV Stars Cruise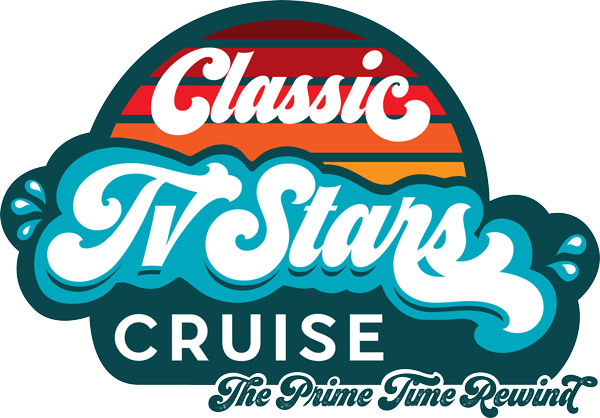 CORPORATE TRAVEL SERVICE ANNOUNCES THE LAUNCH OF THE
CLASSIC TV STARS CRUISE HOSTED BY BARRY WILLIAMS
SPEND A WEEK WITH BELOVED STARS OF ICONIC TELEVISION SHOWS INCLUDING:
Greg Evigan
Kathy Garver
Jerry Mathers
Judy Norton
Butch Patrick
John Schneider
Jimmie Walker
And More To Be Announced In The Coming Weeks
Sails November 8-14, 2019 From Fort Lauderdale To
Grand Cayman, Puerto Costa Maya and Cozumel
Aboard Luxurious Celebrity m/s Silhouette
Fort Lauderdale, Florida (Oct. 10, 2018) --- Hosted by America's most reliable big brother "Greg" from The Brady Bunch, Barry Williams will bring fans together with the stars from iconic television shows for the first-ever Classic TV Stars Cruise, a weeklong Caribbean vacation filled with nostalgia and unforgettable fun. The ultimate experience for everyone who grew up watching the most beloved shows of all time, including The Brady Bunch, B.J. and the Bear, The Dukes of Hazzard, Family Affair, Good Times, Leave It to Beaver, The Munsters, The Waltons and more, the cruise offers once-in-a-lifetime opportunities to interact with the actors amidst breathtaking ports of call. The Classic TV Stars Cruise will sail from November 8 through 14, 2019 from Ft. Lauderdale to Georgetown (Gran­­d Cayman), Puerto Costa Maya (Mexico) and Cozumel (Mexico) aboard the Celebrity m/s Silhouette, renowned for its luxurious accommodations, world class meals and service.
Joining the cruise's host, Barry Williams, will be Greg Evigan (B.J. and the Bear), Kathy Garver (Family Affair's "Cissy" Davis), Jerry Mathers (Leave It to Beaver), Judy Norton (The Waltons), Butch Patrick (The Munsters), John Schneider (Dukes of Hazzard) and Jimmie Walker (Good Times). Even more stars will be announced in the coming weeks. "There are certain television shows that have created a powerful connection with fans like no others," says Barry Williams. "The Classic TV Stars Cruise is a way for the actors from some of those shows to finally get a chance to meet up with these fans and to deliver an amazing vacation experience for them."
Fans will spend their days and nights interacting with the stars at events, including:
Meet & greets, autograph sessions, photo ops
Hosted dinners­­
Live Q&A sessions, interviews
Cooking exhibition
Optional wine tasting
Optional fun excursions in ports alongside the actors
Game shows
Talent shows that recreate famous TV moments with the stars themselves
Comedy shows
Musical performances, including a concert with the host band Barry Williams and The Traveliers, John Schneider and the Ultimate '70s Ladies of Rock!
And much more
Cabin fares start at $1489 per person (double occupancy) and include tickets to all events and activities, performances, gourmet meals, port fees, taxes and pre-paid onboard gratuities. Additional information is available at www.classictvstarscruise.com or by calling 855-879-6932. The Classic TV Stars Cruise is produced by Corporate Travel Service in association with StarVista LIVE.
Facebook: https://www.facebook.com/tvstarscruise
Twitter: https://www.twitter.com/tvstarscruise
Instagram: https://www.instagram.com/tvstarscruise
About Corporate Travel Service:
Corporate Travel Service is a customized travel, group tour and event management firm that has produced theme cruise events since 1965. With concentrations in the educational, music performance, and pilgrimage markets, Corporate Travel endeavors to promote culture and enhance the lives of its clients with music festivals, personalized travel and interactive themed cruise experiences. https://www.ctscentral.net/
About StarVista LIVE:
StarVista LIVE creates unique entertainment experiences that bring fans together to relive their favorite moments, create new memories, and enjoy unparalleled access to the superstars they love. StarVista LIVE cruise events include the Malt Shop Memories Cruise, the Soul Train Cruise, The Country Music Cruise, The Flower Power Cruise, the '70s Rock and Romance Cruise, the Southern Rock Cruise, the Ultimate Disco Cruise and Abbey Road on the River festival. StarVista LIVE is a division of Direct Holdings Global. Direct Holdings Global is a leading multi-channel marketer with a broad portfolio of products and services, most notably associated with the success of the StarVista / Time Life brand, delivered with a commitment to excellence and integrity. Additional information about StarVista LIVE can be found at:
https://www.facebook.com/StarVista-LIVE
https://www.linkedin.com/company/starvista-live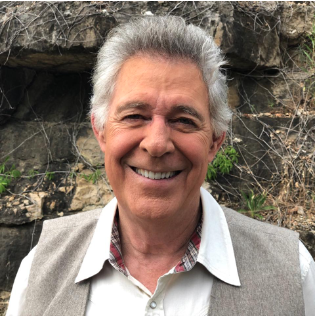 Barry Williams, host of the Classic TV Stars Cruise